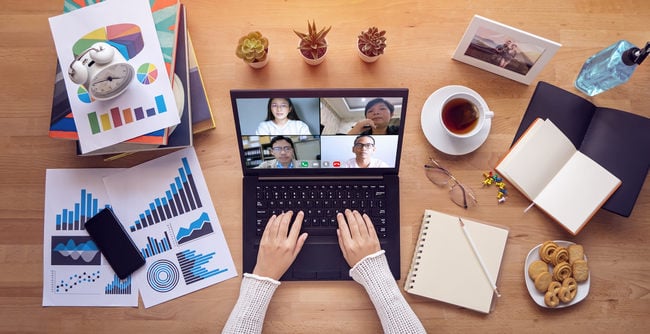 We are now seven months into the Covid-19 pandemic, and it is clear we are far from returning to "normal"; however, that may be defined. What is clear is the pandemic pushed the concept of work-from-home (WFH) from being a motivational tool and employee benefit to a way of life. Work-from-home will undoubtedly remain an essential part of company operations well after the pandemic is under control. REI, Zillow, Twitter, Square, and other companies announced a plan to work remotely indefinitely.
Moving to a remote work environment in March with little or no notice was extraordinarily disruptive and often haphazard at best. We did what we needed to operate in the so-called "new normal." By now, most of us have settled into a regular work cadence and adapted to working apart from the rest of our teams.
According to the U.S. Census Bureau, nearly one-third of the U.S. workforce and half of all "information workers" can work from home. Though the number of people working partially or fully remote has been on the rise for years now, the COVID-19 pandemic may have pressed the fast-forward button on this trend.
With millions of people taking part in this work-from-home experiment, now is the perfect time for companies to take a fresh look at their internal control environments, especially as they relate to their WFH team members. What once worked with everyone in the same place may not be effective with a distributed workforce.
A critical self-examination of your company's internal control environment begins with an assessment of the segregation of duties.
Payment Procedures
Staffing changes and changes to employees' work schedules may have led to alterations in review, approval, and payment procedures. This is especially important as it relates to setting up and payments to new vendors.
A review of who performs vendor approval and setup, bill payment, and payment reconciliations will confirm the duties are still segregated and that one person has not been granted too much control over this cycle. Ensure that the same principals have been applied to the setup of automatic payments, perhaps overlooked in our rush to streamline payments in our WFH environment. Also, there should always be procedures for in-person follow up for outgoing wires, especially to a new payee or a foreign bank. Do not rely on email alone.
Reviews and approvals must be still done on time, to minimize potential financial damage as the result of errors or intentional acts. While fresh in your mind, it is a good idea to document your internal control changes for your auditors' files now versus later. You will both come to appreciate it.
Paperless
While presenting many challenges, a remote work environment offers a golden opportunity – the impetus for a company to go paperless finally. Technology such as Slack or Teams allows for ease of collaboration on documents as well as the ability to online chat with co-workers. Your IT professional will be able to confirm whether access to company servers is through a VPN configuration and whether two-factor authentications are recommended. This is also an excellent time to revisit software administrator roles in your organization and to confirm that access to company software is appropriate for the user's role.
Hardware
In such a quick, dramatic shift to WFH that the pandemic brought on, workers say they have had to make personal investments on tech when their employers have not. A study by Lenovo titled: "Technology and the Evolving World of Work," looks at how employees worldwide are responding to the "new normal" after a majority of those surveyed (72 percent) confirmed a shift in their daily work dynamic.
Seven-in-ten employees surveyed globally said they purchased new technology to navigate working remotely.
Nearly 40 percent of those surveyed have had to partially or fully fund their tech upgrades.
US respondents say they have personally spent an average of $348 (USD) on upgrading or improving technology while working at home due to COVID-19 – roughly $70 higher than the global average ($273), and the second highest among ten markets surveyed.
While ideal, it may not be possible for you to provide all of your employees with company-issued hardware for their WFH environment. If that is the case, employees should ensure that all software and patches are up to date, protecting their computer from the latest security threats. This should also be done for all non-company related software.
Communication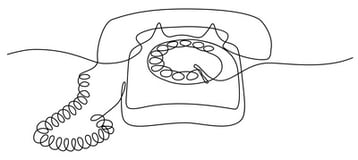 Perhaps the most overlooked aspect of internal control in a WFH environment is communication. Leadership must continue not only to convey the ongoing importance of internal controls but also to keep the lines of communication open. Regular contact through Zoom, Slack, or just an old-fashioned phone call will provide continuity of message and a forum to discuss control improvements or to ask about a questionable charge.
In a study of 1,000 remote workers in the UK and US by global comms agency FleishmanHillard, 55% of employees identified not being able to communicate in person as one of their top three challenges.
Keep in mind that internal controls are not a static set of policies and procedures. They are dynamic and ever evolving. While your WFH procedures may be perfectly fine now, you can expect they will need to be re-evaluated again once workers return to the office.
We can help you assess your controls and process in the new WFH operation. Please take a moment to reach out to us!
About the Author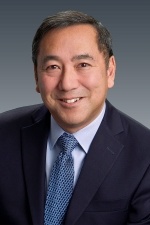 Larry Numata brings 30 years of accounting and financial management experience to the CFO Selections team. He has held numerous positions as Chief Financial Officer, Controller, Director of Accounting, Corporate Secretary, and Consultant. Most recently, he was the CFO for SECO Development Inc, a mixed-use real estate development company, and he has also been CFO of Computech Systems Corporation.
Larry graduated from the University of Washington with a Degree in Accounting and holds a CPA license in Washington. He is a member of the Washington Society of Certified Public Accountants and the American Institute of Certified Public Accountants and has held Board positions for Atlantic Steel Center and Municipal Golf of Seattle.