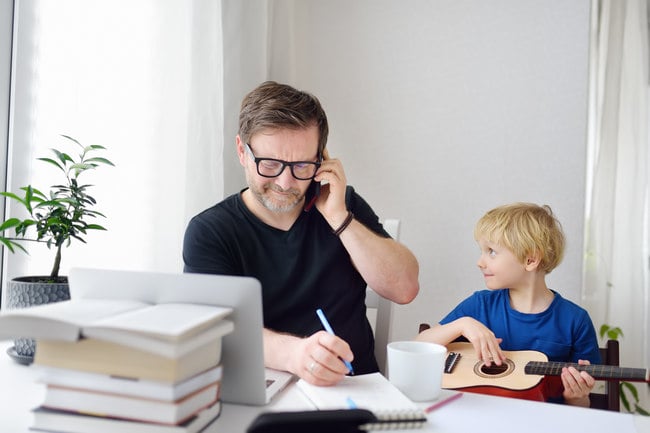 As more people begin to get vaccinated, we are eager to return to what life was like in the "before times" to plan vacations, in-person meetings, even concerts and ballgames. When it comes to the workplace, there is no turning back the clock to how we used to do things. Wise leaders will capitalize on the innovations developed during the transition to continue remote operations by retaining the process improvements to be sustainable, regardless of what comes next.
How will we work together?
It is improbable we will have a hard cutover from all-remote to everyone-on-site. At least in the near future, a hybrid model might work best for our staff and clients. Our teams have been resilient throughout this disruption and perhaps have earned a vote in what comes next.But developing the balance between accommodating staff's needs/wants and what is best for the organization can be a daunting challenge.
Space planning: if you are tired of paying rent for space that has been primarily unoccupied for over a year, it might be tempting to downsize your office space. However, until we know what life will look like – say, a year from now - it might be too early to lock in commitments you might regret.
Technology: Consider investing now in the tools that will support a hybrid work model. We purchased webcams, VPNs, and home office tools when we started working from home. We now need to create meeting environments that support seamless interaction between attendees, regardless of how they connect (around a conference table or from the home office).
Being "present:" During the work-from-home era, your water cooler may have moved to a platform such as Slack or Teams. Under the hybrid model, norms will shift again. Have intentional and proactive conversations now about how staff interactions will now take place, asking: "How are we available for one another?" We may have to fight our assumption (or even preference) that because some folks are back in the office, we will go back to interacting as we did in the "before-times."
How does the work get done?
Process Improvements: When we vacated our office space, we were forced to invent new methods to process documents, receipts, and payments. It's time to review those processes in the light of some gradual return to the office. What should be retained, improved upon, or abandoned? Out of necessity, many offices adopted paperless workflows intended to mimic how we used to process paper documents. For example, if you stored PDFs in a system of shared folders on a server or in the cloud, or printed checks at home and physically delivered them physically to a check-signer. It's not too late to consider a more robust third-party platform that supports electronic workflow, document storage, and online payments.
Internal Controls: Let's face it: we've been crossing our fingers regarding the internal controls on some of our pandemic-induced processes. This is an excellent opportunity to implement applications that can increase our confidence in our processes. Third-party applications that integrate with your accounting software can provide efficiencies as well as controls. Some accounting systems have been adding those capabilities embedded within the system itself.
Technology: There may still be gains to be realized from leveraging technology to provide more efficiencies and security. For those still doing approvals via email (or print-sign-scan), consider a secure document-signing application. It might be time to retire the network server and migrate to the cloud. And virtual workstations may provide a more secure environment for working remotely.
Final thoughts:
Go slow: We closed our offices in a hurry, but most of us will have the option to return gradually. Take this time to plan thoughtfully. This season is another "unprecedented time," and trial-and-error might be okay, especially if you take small bites.
Prepare for the next disruption: Our disaster recovery plans, which could be referred to as disaster survival plans, have been tested. They need to be reviewed and potentially modified to prepare us for the next disruption (natural disaster or worse). Capitalize on these learnings while this is all still fresh.
Get help: Lean into the learnings of your peers, service providers, or outside consultants to help problem-solve.
If you need support to help you through the transition, contact us here now.
About the Author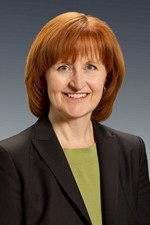 Nancy Smith is a high-capacity financial manager with success in a wide variety of settings in both the nonprofit and for-profit sectors. She is passionate about engineering process improvement and navigating transitions, resulting in sustainable efficiencies and cost savings. In addition to core accounting competencies, she is experienced at managing other support functions such as IT, Human Resources, and Operations.
Nancy has directed multiple organizations' accounting and finance functions as a full-time employee and as a consultant. As Chief Financial Officer of World Relief, a $45M international relief and development organization, she led the integration of two finance departments and provided increased visibility and accountability of program operations through improving financial models and analysis. Most recently, she was Director of Accounting at the Evangelical Free Church of America and acted as the controller for a combined $40M budget of the denomination, its US and international programs, and its charitable foundation. Nancy began her career as the Accounting Manager for C&C Paints and worked in public accounting at Ernst and Young, where she directed and participated in consulting projects for telecommunications companies and trade associations.
Nancy is licensed as a CPA in Washington state. She holds an MBA in Finance/MIS from the University of Washington and a BA in Business from Seattle Pacific University.