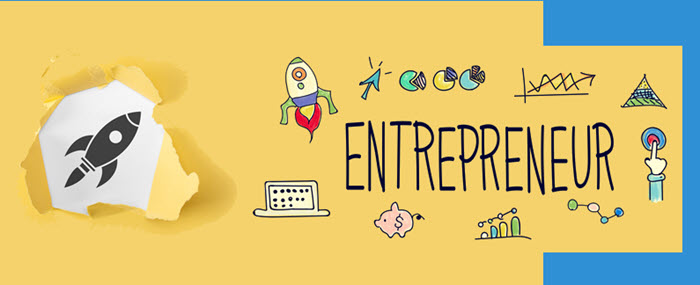 Like a lot of small business owners, I never expected to own a business. I didn't think that I had an entrepreneurial bone in my body. I had always been a corporate guy. It's not latent in my DNA either. My dad spent his 40+ year career with General Motors. His dad tried his hand at owning and running a commercial painting business, but alas, after years of struggling, it failed.
The First 20 Years
The first 20 years or so of my career followed the same predictable, relatively risk-free path that many accountants take. I started my career as an auditor for a Big 4 firm before moving to a global technology company's corporate in-house accounting department. From there, I was the Corporate Controller then CFO for a global media company.
Consulting
After leaving there, I decided to take a measured risk and try my hand at consulting.
"Why consulting?" you may ask. Initially, it seemed like an excellent way to earn a living while having more control over my schedule. At the time, I had teenagers and wanted the flexibility to be more involved in their lives. I had no grand, altruistic vision for making the world a better place or anything like that. I just wanted to earn a good living doing engaging work while having more time for my family.
So, I decided to offer my services to businesses in need. I didn't know where to start. I was not an idea guy – I am a "get stuff done" guy. I had no idea how to market myself or even to whom I should market myself.
Where to Start?
Where should I start? Should I be cold calling businesses? I didn't know how to identify potential clients. After flailing around for a few months, serendipity struck in the form of a chance meeting with my current business partners at CFO Selections. This Seattle-based firm offering part-time, outsourced CFO services takes on the sales and marketing function, so the consulting CFOs can focus on delivering outstanding service to their clients.
When I first met CFO Selections in early 2013, I had never heard of fractional CFO services, spending most of my career in large, global businesses. As I learned more about how they focus on serving the needs of small-to-mid-sized, owner-operated businesses, I knew right away I had found my place!
Portland
My first year with the firm was similar to that of other consultants, with a twist. I wanted to be in the Portland market while the firm only had a presence in the Seattle area. So, I was back to figuring out how to find those businesses that needed our services. Thankfully, the firm already established a brand in the Pacific NW and a playbook for business development.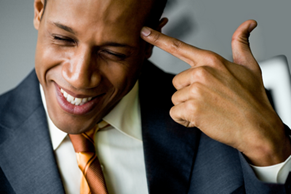 I managed to find new clients and thoroughly enjoyed serving the small/mid-sized business community, which I learned almost always under-invested in their finance and accounting functions. I found it intrinsically rewarding to help small business owners learn more about their businesses using sound financial information and metrics and make decisions supported by facts and data rather than gut feelings.
I also found that I enjoyed being out in the community talking about what we do and how we do it. I started to recognize the look on people's faces when I described what we do when they either got it or didn't. I learned to listen well and adjust my message to ensure those I served understood.
I also quickly discovered that the Portland business community is relatively small and very welcoming of others who believe in supporting others in the community. I loved the positive energy that exudes from the people I met, many of whom I now consider friends.
Leaping Forward to a Partnership
Seven years ago, I became a business owner when I was invited to join the partnership at CFO Selections. It's not as if someone flipped a switch, and I suddenly started thinking or acting differently. Over the ensuing months and years, my thinking changed and evolved, as did my approach to business. Sometimes as a result of subtle changes or realizations, sometimes from epiphany moments that struck like lightning.
The first realization was that I couldn't do it all, and when I spread myself too thin, I perform poorly at everything. I was trying to serve clients while building a team of consultants, cultivating relationships, and networking for potential new client opportunities. It was too much. I decided that while serving clients myself provided an immediate financial return, focusing my time and energy on building the practice would yield a much better return in the long run. I stopped taking on new client engagements and focused 100% of my efforts on building the business.
To achieve success with this mindset, it was clear that I needed help! If I expected to grow a practice, I needed a great team of financial professionals to take to the Portland marketplace. I focused much of my time and effort on seeking out finance professionals that fit our model, values, and culture.
The Epiphany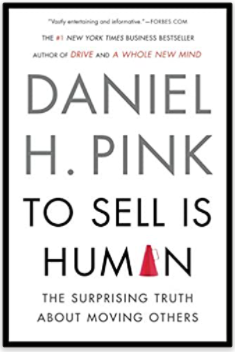 An epiphany moment occurred several years ago as I was pondering my progress with new client engagements. It was the moment I realized I'm no longer a CFO but rather a consultative seller of CFO services. I engaged a professional who, among other services, offers training on consultative selling.
I am an "accountant." I like numbers and spreadsheets and financial statements and graphs. I never expected to be in a position that required me to sell financial services. As Daniel Pink talks about in his book "To Sell is Human." we all sell all the time. Business owners and executives must have the skills to move their ideas forward. This has been true throughout my professional career. To ensure success, it was a matter of learning some new skills and having a professional approach to consultative selling.
Looking Back
And so, looking back, it is easy to see the evolution from operating within my core competency and comfort zone to broad business thinking and execution, from a financial professional to a business leader.
"It's not easy to let go of what you have always been good at and take on new challenges." – Jeff Dunn
With the benefit of hindsight, I can identify some key lessons I've learned about owning and operating a business.
Don't be afraid to ask for help

Never miss a chance to ask others what they are seeing and hearing in the marketplace. Service providers, such as bankers, CPAs, attorneys, and others who serve the same clients as you will often have unique perspectives on industries and markets.
Seek mentors, consultants, and/or paid coaches for areas you need development.
I've found Vistage (https://www.vistage.com/) to be a fantastic resource. The opportunity to process issues and ideas with other business owners is invaluable.

Bring in the experts. No one is great at everything, and even if you think you are, you can't do it all and scale a business. Bring in experts to supplement yourself and your team and outsource where appropriate.
Surround yourself with people more intelligent than yourself, both inside and outside of your organization.
Focus your time and energy on the activities that generate the most value. Be open to hiring or outsourcing to ensure you have time to work on the business (strategic), rather than in the business (tactical).
Are you a small-to-mid-sized business owner trying to do it all yourself? Give us a call and let us help you manage your accounting and finance operations so you can focus on your highest value-added activities.
---
About the Author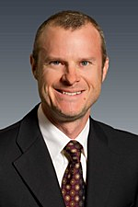 Jeff Dunn is a Partner with CFO Selections, serving as the Practice Manager for the Oregon & Southwest Washington region. Jeff has led the practice since establishing it in 2013. During that time, he has also served as an outsourced CFO to clients in the emerging tech space, manufacturing, distribution, digital media, and marketing industries.
Prior to joining CFO Selections, Jeff was the CFO of Getty Images, a global digital media company. During his tenure there he participated in numerous acquisitions, including taking Getty private in a PE-backed transaction. Prior to joining Getty, Jeff was the VP of Finance for an e-commerce start-up, and in the Corporate Controller group at Tektronix. He began his career in Audit and Assurance at Deloitte.
As he leads the Oregon & SW Washington Practice, Jeff's extensive experience in business leadership, strategy, and finance has enabled him to quickly understand and assess each client's unique needs and develop strategies for the CFO Selections team to add value to each engagement.
Outside of CFO Selections, Jeff can be found in the mountains on a bike, on foot, or on skis. An accomplished mountain bike racer, Jeff volunteers his time and talent as Treasurer for a nonprofit trail advocacy group and leads beginner skills