When your business gets to the point where it needs to hire a CFO, what are your options?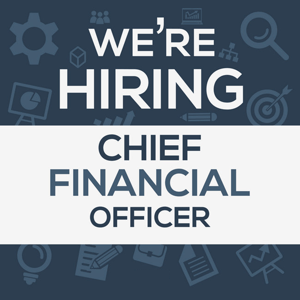 Full-time In-house
Interim Outsourced, virtual or in-house
Fractional Outsourced, virtual or in-house
These days a lot of organizations are looking to hire virtually, which makes "hiring a virtual CFO" a hot topic. Amidst all the remote work buzz it is easy to lose your focus and forget what you were trying to accomplish in the first place by outsourcing the role.
We work with companies every day that reach out to us because they have identified the need for a CFO and want help defining the role, including whether to hire a full-time, in-house CFO or a fractional, outsourced CFO. We help by discerning their goals and matching them with the right hiring process by asking questions such as:
What do you want to accomplish by hiring a CFO?
Can a remote CFO help achieve those goals, or would an in-person CFO be better for your needs?
Would you prefer a hybrid option – perhaps a CFO that primarily works remotely but can attend key stakeholder meetings as needed?
Do you need a full-time CFO, or would a fractional CFO better handle your more limited needs and budget at this time?
Ultimately, the goal should be to find the best candidate for your business, whether that role is remote or in-person, full-time or fractional.
Virtual, Fully Remote CFO
While a full-time CFO can be hired in a virtual capacity, performing the role remotely from another location, the term "virtual CFO" is commonly used when referring to outsourcing the role to a financial professional, whether independently or through a professional services firm. Keeping this in mind, the biggest benefit of hiring a virtual CFO is reducing ongoing expenses because outsourcing the role eliminates the need to pay for the cost of benefits and retention incentives.
A virtual CFO may also assimilate into your organization more easily because their work is all that needs to be integrated into your company culture – not them as a person. Additionally, if turnover occurs, the hand-off to a new CFO is typically much smoother and faster because your company does not have to go through the process of recruiting and hiring again.
However, hiring a virtual CFO should be approached with caution because there are many firms that pair companies with offshore professionals who may not have applicable financial experience, like familiarity with US GAAP and compliance considerations.
Before entering into a hiring agreement, understand what you will be getting and the specifics of your contract.
What kind of access will you have to your CFO?
Will any of your reporting and other deliverables change (timing, format, etc.)?
Are you locked into the agreement for a set timeframe?
What kind of options are available for modifying the agreement if it is not working out as expected?
Full-time, In-House CFO
Despite the move towards a more remote workforce and the widespread practice of outsourcing lower-level roles, larger organizations need to hire for in-person executive leadership positions. Small and mid-market companies have the option of fractional and remote roles.
Traditional hiring is typically viewed as a better option for key positions like the CFO role. However, the cost and difficulty of doing so is a turnoff for smaller organizations or fast-growing startups that need financial leadership.
Using an executive search firm to hire a CFO is the best way to ensure you are recruiting top talent in a timely manner that will be the best fit for your company.
Work with the search firm to ensure they are prioritizing your needs and desires while searching for and evaluating candidates. Understand what the timeframe is on finding, evaluating, and hiring a candidate as well as what recourse you have if the candidate you hire turns out to be a mismatch with your company (either on their end or yours). Ask questions about the process, such as:
Where will they look?
What criteria will they use to evaluate candidates?
How many candidates will they provide for consideration?
How much work will be required of you in the process?
What is the fee?
Fractional, Outsourced CFO
Essentially a "part-time CFO," a fractional CFO takes an a la carte-style approach to the CFO role – providing only the specific financial leadership you need without requiring you to pay for any additional functionality. The result is a cost-effective option for businesses that do not need a full-time CFO but want the same level of talent and experience as their larger counterparts, especially those that have lost their CFO unexpectedly. A fractional CFO is typically a good fit for small to mid-sized organizations and may be either on-site or virtual, or a combination of both.
Since a fractional CFO performs financial leadership functions for multiple companies simultaneously, your business benefits by gaining access to the extensive experience that a fractional CFO has acquired while working with many different organizations.
If you're considering adding a CFO to your leadership team, but not sure which option is best for you, contact us for a complimentary consultation.