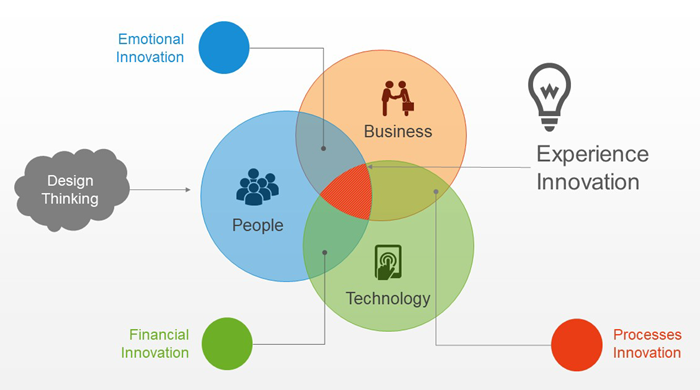 For many owners and executives, some of the most trying times are not when the business is in stagnation, or even decline. The difficult times often surface when a company is growing rapidly.
Aggressive growth phases test every aspect of an organization's leadership, making growth one of the biggest challenges faced by small-to-medium sized businesses and startups.
On a growth trajectory, leadership is left wondering "How can we get the most out of existing resources?", "Which new resources will we need to acquire?", "How do we prioritize our needs?", "How many new employees will we need to hire to achieve our goals?", and "How can we get everyone bought into the growth plan?" In short, "What comes next?"
Improperly managed growth can stymie the future success of a company, and even lead to its early demise, which is why it is so important to control growth effectively. Resource planning is the cornerstone of effective growth management and optimized client acquisition, allowing an organization to:
Minimize waste
Reduce stress and conflict
Deliver results on time
Control costs
Plan for proper resource use and allocation using these six hallmark elements:
1) Master Project Schedule
Creating an overall schedule to monitor the progress of growth plans is a crucial component in resource management. Setting deadlines to measure task completion and performance against the schedule is the surest way to achieve, and even exceed, aggressive growth strategies.
Transparent access to the master schedule for all employees provides for the most efficient resource planning and utilization. It also increases communication and tempers expectations, resulting in greater employee satisfaction.
Q&A
"Which tools are best equipped to handle our master scheduling functions?"
Select a robust tool that can organize numerous deliverables and deadlines to allow schedule setting from the bottom up. Choose software that is compatible with your existing technology and will provide ease of use across various teams and experience levels. Objectively compare costs across different pricing models (license use fees, feature-based pricing tiers, per user fee, etc.) to determine what is the best investment over the usable life of the software.
- Celoxis
- Clarizen
- Microsoft Project
- OneStream
- ProjectManager
- RoboHead
- Sciforma
- Targetprocess
- TeamHeadquarters
2) Even Resource Utilization
Uneven use of resources may result in some being overwhelmed, while others lay fallow. This inefficient usage is not only costly but can also cause unnecessary wear on your most important resources (including people). Identifying roadblocks and pain points to reallocate resources is essential for optimized client acquisition and rapid growth.
Understanding the extent of each employee's workload provides the critical information needed to ensure that a balance is met between filling available capacity and overwhelming staff.
Q&A
"Which resource acquisitions should we prioritize?"
From staff and training to equipment and space, deciding which resources to acquire is the most difficult aspect of managing growth. While individual business decisions will vary based on numerous financial and logistical factors, there are a few hard rules of resource acquisition:
- Acquire tools and equipment when not having access to them hinders production capacity or delays time to market.
- Utilize HR and training experts (whether in-house or externally) to ensure top talent is being recruited and equipped to succeed in their roles.
- Obtain patents or licensing on proprietary technology or processes to protect intellectual property.
- Partner with complementary organizations who possess key resources that have spare capacity.
3) Integrating Automation
The classic phrase states, "Work smarter, not harder."
Automating tasks streamlines production to take the busy work out of project completion. Using technology to automate processes can also free up resources that would otherwise have been unavailable. This is especially true for organizations that have multiple locations or remote workers, where redundant work is a constant threat to efficient resource utilization.
Q&A
"Where should we invest in automation?"
Marketing - Marketing automation is a common place for high growth organizations to start because automating marketing functions across various channels can reduce costs and generate more leads almost immediately. Choose a software that will allow you to monitor and track your existing marketing avenues including online advertising, email marketing, and social media. During the selection process, take a forward-looking approach by forecasting which additional features you will need (such as landing page testing and print advertising planning) as the business expands.
- G2 Crowd – Offers comparisons and reviews
- Adobe Campaign
- Autopilot
- Bronto Marketing platform
- Callidus Cloud
- Captavi
- Drip
- Eloqua
- Hubspot
- iContact
- IMP
- Marketo
- Net-Results
- Ontraport
- Pardot
- Selligent
- SendinBlue
- Watson Marketing
Sales - According to Salesforce data, the average salesperson only spends only 34% of their time selling, which means there is a vast potential to improve efficiency. Some marketing automation software platforms include a CRM integration that allows sales teams to use them as well. However, standalone sales automation typically includes deeper feature sets around lead nurturing. The best sales software will not only equip salespeople to follow up on leads and keep communication records, but also monitor trials, create quotes, extend offers, log feedback, route feedback to the right departments, and build data points.
- G2 Crowd – Offers comparisons and reviews
- Apptivo
- Base CRM
- HubSpot
- Bpm'online
- Freshsales
- Infor
- Insightly
- LeadMaster
- Less Annoying CRM
- Microsoft Dynamics
- NetSuite
- Pipedrive CRM
- Pivotal CRM
- ProsperWorks
- Salesforce
- SugarCRM
- Zoho
HR - As staffing needs increase, employee needs grow as well. Manage payroll and benefits more effectively by automating processes to reduce the risk of human error. Many HR software platforms also include hiring-related features like job posting databases, applicant tracking, offer extension workflows, and onboarding assistance. More robust software will also provide time tracking and PTO accruals, log performance reviews, and organize tax-related employee documents.
- BambooHR
- ClearCompany
- EPAY HCM
- Halogen TalentSpace
- HR Dive
- JazzHR
- Justworks
- Namely
- Optimum HR
- Paycor Perform
- SutiHR
- TrackSmart Time & Attendance
Financial - Financial automation software is not typically the first investment that growing businesses will make. However, organizations that are further along on the growth chart will often use finance-related automation to provide reporting visualizations and generate financial statements to provide more professional resources for the finance team to use in presentations and funding discussions. While financial software needs will vary based on company-type and industry, the best automation tools will provide both internal and external value.
- Netsuite
- MS Dynamics GP
- MS Nav
- Intacct
- Adaptive Planning
- Automic
- CCH Tagetik
- CXO-Cockpit
- FinancialForce Accounting
- FreshBooks
- Zoho
4) Expanding Human Resources
Employees are an organization's greatest resource, but they are also the most difficult to allocate correctly during high-growth periods. Many companies choose to delay hiring until there is an urgent need. This can result in a bottleneck of work and missed project milestones. Organizations tend to be afraid of hiring because of the costs associated with searching for and training new staff. However, rapid growth is very much contingent upon having the right people in place to do the job at the proper time.
Effective hiring requires an honest assessment of the abilities of your current workforce and a strong understanding of what the organization will need in the future. Determine which roles you will need and who you want to fill them. Identifying these gaps before they become critical allows for better and earlier resource planning and ensures that new hires will align with the overall mission of the company.
Streamlining hiring practices while the company is smaller will make hiring more scalable as the organization continues to grow. It also aids in succession planning for times when existing management professionals leave or get promoted into new roles.
Whether employees are new or have been a part of the organization from the beginning, ensure that their development is being prioritized. Proper training and an ongoing commitment to their professional development assures team members that they are valued. Showing interest in their work and gratitude for the roles that they hold is another way to value staff. Always make employees feel like their skillsets and experience makes a difference to the future of the company.
Q&A
"When should we hire more employees?"
The employee hiring discussion should only take place when growth is steady. Short-term bursts in growth or uncertain future market conditions should temper hiring decisions because bringing on additional employees only to lay them off later results in both a financial burden and inefficient use of resources. Short-term labor shortages should be managed with temporary staffing solutions or by increasing existing employee capacity.
In some cases, growth can occur without adding additional staff by improving business processes to get the most out of existing employees. In other cases, processes may be outsourced to a third-party to provide more capacity among existing teams.
When there is no other way to grow other than to hire (such as in a service business), more employees should be added. However, in this scenario available capital must be on hand to support both the hiring process and the training period in which employees are not yet contributing to revenue growth.
Additionally, when employee morale is low and/or turnover is elevated due to burnout, hiring must occur to ensure the future success of existing employees.
5) Strategic vs Tactical Planning
Executives have mixed opinions when it comes to the 50,000-foot view approach. Some believe that a high-level overview is crucial for examining where the organization is headed, while others believe that it results in a perspective that is far too distanced to be effective.
Looking at the big picture is essential for resource planning because it allows resources to be treated as one large pool of assets to be used by multiple departments collaboratively to achieve overall organizational goals. This de-silo-ization allows for more efficient use of resources and more accurate cost forecasting. In situations where resources cannot be shared, a high-level understanding paves the way for prioritization of needs.
A big picture approach gives employees and teams a sense of where their efforts fit into the larger plan, motivating them to do their best work. Additionally, high-level management ensures that growth plans align with organizational values and business purpose. The result is continued innovation across the lifecycle of the company.
However, 50,000-foot view critics bring up a valid objection. Simply looking at an organization from the top misses the mark when it comes to the day-to-day management of the smaller tasks that accomplish long-term strategy. For this reason, close attention should be paid to the small steps along the way. Furthermore, planning too far in advance may reduce an organization's ability to remain agile with resource management. A short-term focus allows companies to stay nimble with physical assets and human resources.
Q&A
"When is each business view appropriate?"
A high-level view is best used when making strategic decisions and changes to the fundamental purpose or path of the organization. This broader view enables more acute identification of opportunities and threats to stay ahead of the competition.
A low-level view is necessary to ensure that day-to-day operations continue to move the business closer to achieving its goals. This view point should be used when setting performance objectives and measuring individual contributions.
6) Accurate Budgeting
Many organizations forget the role that budgeting plays in resource planning. Failing to create a reasonable budget and commit to it while growing, can result in snowballing costs and hurt long-term profitability. Capital expenditures are a necessary part of any growth plan; however, understanding when to invest in in-house assets versus finding a partnership to serve business needs is a balance that is a part of budgeting.
Q&A
"Who should be responsible for setting the budget and ensuring that it is strictly followed?"
Most businesses start out with a bookkeeper or accountant managing their financials and creating budgets. Throughout their growth they often add finance professionals to keep up with increasing business demands. However, organizations in high-growth mode need an experienced CFO or controller. Searching for, screening, and hiring the right professional for the job can be an overwhelming task, which is why many organizations choose to outsource this function to an executive search firm, or utilize the services of a fractional CFO to meet their needs
Get the financial insight your organization needs by hiring an experienced financial consulting firm. We have helped hundreds of privately held businesses across the Pacific Northwest with growth management. Our scalable approach is customized for your business needs and goals. Find out how our strategic approach to business finance and execution can benefit your company.