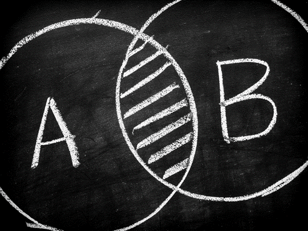 Companies that understand how finance and HR overlap and foster a relationship between the two are better poised for long-term growth than their less informed counterparts. The reason behind this is simple – knowing when and how to leverage your CFO to assist with hiring and employee retention can improve profit margins, encouraging sustainable long-term growth. Additionally, encouraging collaboration between these two vital areas of the business improves workplace culture across the entire organization.
Where They Intersect
Payroll
The biggest overlap between accounting and HR at any company is payroll. A QuickBooks article on payroll explains,
"According to survey respondents, nearly half of employees felt they were underpaid, and 65 percent said their pay had not kept up with cost of living. Worst of all, many employees felt the discrepancy could be intentional, with nearly a third of employees stating they felt their employer used bonuses or benefits to keep base pay low. So, how can accountants help? One way accountants can make a difference is by taking a hard look at a company's financials and seeing if/where there's room to increase pay. Compare salaries between new employees and tenured employees to track the difference between the two... Finally, take into account those added bonuses and benefits. Small businesses often have a hard time offering competitive employee benefits, but when it comes to bonuses, it's possible employees might be correct... Assuming there's a need to increase pay, the accountant can then look at the company's budget and see where that money should come from. Only someone of their expertise can say for sure if the company can afford to spend more on payroll and what that expense might do to the company's profit margins."
Payroll is a key area for accounting and HR to intersect and develop a symbiotic relationship because without HR there is no one to pay and without accounting no one will get paid. The finance team can analyze payroll figures to determine where pay gaps exist and when pay is not keeping up with cost of living increases to recommend pay adjustments through either equitable raises, base wage adjustments, performance-linked raises, or a hybrid program. CFOs can then find the money in the budget to fund these increases
Aside from recruiting and retaining employees, finance and HR converge in other activities as well, such as analyzing trends, budgeting and forecasting, applying for insurance, and complying with worker's compensation audits.
Trend Analysis
Analyzing trends in things like rising healthcare costs are activities that both finance and HR teams should be doing on an ongoing basis. Collaborating on this kind of analysis can benefit both teams by informing their own strategic decision-making without needlessly repeating work.
Budgeting
Budgeting is one area that can benefit from trend analysis, but HR should not be creating their own budgets without including the finance team to get a broader perspective on the company-wide effect of increased spending in particular areas.
Furthermore, when HR is considering making changes to company policies regarding things like vacation time, sick days, and work-from-home options, finance should always be included in the discussion to understand what the effect will be on the company's bottom line. HR can help inform these types of decisions by providing things like employee survey data to understand how policy changes will affect company culture, brand sentiment, and employee performance. The CFO can then recommend whether additional spending should be allocated to these types of internal improvements or if money would be better spent on customer-focused activities instead.
Insurance Applications
Health insurance plan applications require confidential employee information as well as an analysis of what kind of benefits are going to be provided. While HR may be eager to seek out the most comprehensive insurance plans available to appeal to prospective and current employees, accounting can take a more measured approach to evaluating plan options by doing a cost-benefit analysis of each potential option. Your accounting team will help keep premium costs in check without sacrificing coverage and can analyze whether it makes sense to switch plans if costs start to increase.
Audits
A worker's compensation audit requires documentation related to both payroll and employee records. Accounting can provide the payroll documents and elaborate anything that may need further explanation, while HR can get the employee-specific information while adhering to the proper confidentiality requirements. Working together, the audit can be handled efficiently and thoroughly to achieve the best outcome.
How to Make It Work
Facilitate collaboration between finance and HR by connecting them to the businesses and to each other.
Help each team understand where they fit into the broader organization from a revenue perspective.
Give both teams equal access to the CEO so they feel like their interests will be fairly considered.
Encourage teams to engage on shared business interests to keep them from becoming siloed.
Urge each team to learn more about the other group's perspective.
Educate HR leadership on the financial concepts critical to running the company (for example, budgeting, cash flow management, and maintaining profitability) and teach them how to read financial statements. Educate finance personnel on hiring and training costs, labor laws, benefits expenses, workforce planning, and other HR topics.
The Business Benefit
A convergence of accounting and HR allows a company to attain its short-term goals and long-term strategic vision by supporting employees as they grow. HR Consultant, Victorio Milian, explains the importance of finance and HR working together when he says,
"In many organizations, human resources and finance are two distinct business areas. Finance helps allocate resources to support an organization's goals, maintaining a balance between costs and revenue. HR hires, recruits and motivates people to advance those same goals. This part of HR is often an organization's biggest expense. While they are two different operations, it's important to have collaboration between HR and finance within an organization. Without that, it will be difficult for those respective entities to fully support organizational objectives… Fostering an HR and finance collaboration will enable both to be better aligned around a firm's strategic vision. This in turn may help both functions become more proactive instead of reactive."
Uniting for the good of employees also improves brand perception both internally and externally, increasing the likelihood of hiring and retaining top talent as well as acquiring and building loyalty with customers.
Find out more about how to leverage your finance team to address salary issues in keeping with industry trends and market changes.