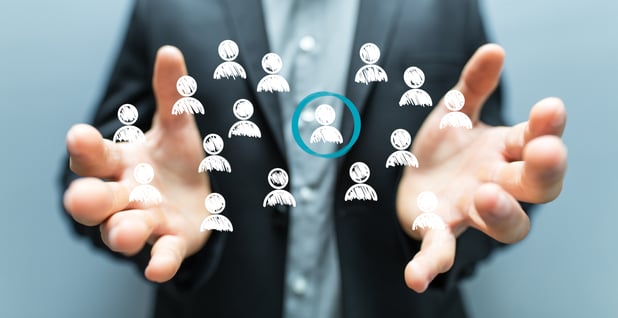 Knowing when to hire employees and how much to pay them can make or break a hiring strategy. However, this is not the entire picture. Benefits are just as important to your strategic hiring plan. In light of the growing number of people leaving their jobs in recent months, which has been dubbed The Great Resignation, understanding this concept has never been more important than it is these days.
While employee wages provide a standard of living, employee benefits help enrich and protect that standard of living by adding additional non-financial compensation like education assistance and health insurance. As such, employee benefits are just as important to the compensation package as the salaries or hourly wages they accompany. In fact, employee benefits are often the differentiating factor between organizations competing for the same talent and can tip the scales for job seekers evaluating multiple offers.
Given their importance in the recruiting process and their ability to improve job satisfaction among an existing employee base, competitive employee benefits should be a top priority for businesses of all sizes across all industries.
But without the right financial leadership in place, companies run the risk of bumbling benefits offerings – either offering bloated benefits that compromise the financial viability of the company or neglecting to provide employees benefits that could help attract top talent and reduce turnover among key employees. Because employee salaries, benefits, and hiring decisions all have implications on the company's bottom line, these financial decisions all roll up to the CFO.
Find out how your CFO should be adding value regarding compensation decisions and hiring strategies:
Salaries
While benefits are forms of non-financial compensation, their financial counterparts also fall under the purview of a CFO. Salaries, Incremental raises, target bonuses, and performance incentives are key components of employee compensation packages. Handling the financial implications of employee classifications and compensation are areas where experienced CFOs are essential to ensure the organization is making shrewd payroll-related decisions.
When it comes to determining raise levels, our team explains, "A CFO is responsible for budgeting and accurate cash flow projections. While not necessarily an HR expert, the matter of salaries and raises is an area that a CFO must navigate in collaboration with the company's HR team." And what if there is no room in the budget for raises this year? ACFO can advise on how to find ways to free up cash for this purpose.
Health Care Plans
A CFO will determine which health care plan the company will use and what the specifics of that plan will be while considering the financial position of the company and needs of the employees. They will evaluate the cost of providing a desired plan compared to advantages of doing so, looking not only at current employee needs but also future needs depending on whether the company is expanding or contracting. In organizations where primary benefits will vary by employee grade level, a CFO will set these thresholds based on the interests and objectives of the organization.
Owning this process also involves negotiating rates across plans and providers to get the best value for the company. Similarly, a CFO will assess retirement plan benefits to determine whether things like 401K matching will be offered.
Supplemental Benefits and Perks
In addition to core benefits like health care and retirement contributions, most employers offer a variety of other benefits as well, to round out their offering to employees. Supplemental benefits can include, but are not limited to, things like:
Educational cost reimbursement
Childcare assistance
Parental leave
Wellness initiatives
Transportation stipends
Food and beverages
Entertainment
Work-from-home
PTO (paid time off)
Retirement plans
While HR is responsible for the communication around employee health care offerings and other available benefits, they are not making decisions regarding these programs in a vacuum. As our team explains when discussing the convergence of accounting and HR,
"When HR is considering making changes to company policies regarding things like vacation time, sick days, and work-from-home options, finance should always be included in the discussion to understand what the effect will be on the company's bottom line. HR can help inform these types of decisions by providing things like employee survey data to understand how policy changes will affect company culture, brand sentiment, and employee performance. The CFO can then recommend whether additional spending should be allocated to these types of internal improvements or if money would be better spent on customer-focused activities instead."
The CFO will oversee the decision-making regarding what kinds of benefits will be offered and what the specifics of those offerings will be, which is why HR typically reports to the CFO in smaller and mid-sized organizations instead of having a dedicated Chief Human Resources Officer (CHRO) role. Budgeting for benefits programs falls under the umbrella of a CFO, making their experience with this kind of complex decision-making a key factor in its success.
Hiring & Outsourcing
Of course, discussing employee salaries and benefits assumes that employees are actively being hired and retained. But the step of hiring does not come without significant evaluation on its own.
When a team decides it needs to bring in additional personnel, the decision to hire will ultimately roll up to the CFO to sign off on before the role can be created and posted. When hiring freezes occur, this too will be under the purview of the CFO, who is looking at the overall financial needs of the business, rather than the myopic objectives of an individual team.
Additionally, the broader view of the company that the CFO takes will help inform the decision of hiring versus outsourcing. In cases where businesses processes can be outsourced to better manage costs, a CFO will advise on how to replace headcount with third-party service providers, technology solutions, and automation without compromising business offerings.
Whether setting salary levels, selecting a health care plan, establishing a benefits package, or deciding when to hire, every area where HR crosses over into finance must fit together into a long-term plan that the CFO will own and oversee. When you need to bring in a fractional CFO or hire a full-time CFO, our experienced team has the personnel needed to fill the role or find the right fit for the position. Reach out to us today to get the conversation started about how we can help fill your financial leadership needs.