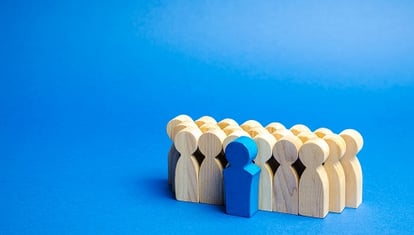 Current data from CFO Dive indicates that the hiring woes companies and nonprofit organizations are experiencing will continue well into 2023 (or even beyond). The question for nonprofit organizations is how do you overcome today's challenges?
Luckily, there are several key trends emerging that are enabling nonprofits to hire well despite the market's current challenges. These trends span areas from how pay is communicated to how employees work, and everything in between.Find out more about today's nonprofit hiring trends to stay ahead of the curve with your recruiting efforts:
Offering Salary Transparency
One of the hottest topics in hiring right now is wage transparency.
While some states (Washington included) are already requiring that pay be openly communicated in job postings, many organizations in states where this practice is optional are hesitant to move in this direction as part of their recruiting efforts. In fact, in a recent survey almost a third of employers reported that they are not currently disclosing salary ranges and have no plans to do so in the future. The main concern that employers cite regarding wage transparency is related to employee satisfaction among their existing employees. Many companies and organizations worry that disclosing pay data may offend current employees and lead to increased demands for higher pay. Still others are concerned that disclosing salary information for new hires could get them in legal trouble for breaking equal pay laws, resulting in steep fines and damaging their public reputation.
Proponents of pay transparency advocate for its use as a way to reduce discrimination and foster pay equity. They cite information that seems to indicate that historically marginalized groups are less likely to receive pay equity when salary numbers are hidden because they are less likely to be successful in salary negotiations due to hiring biases. Their argument is that equity across pay bands is an essential component of building a strong and successful nonprofit that can best serve its audience while also furthering the ideals of equality and inclusion as part of ongoing DEI efforts.
As a result, the topic of wage transparency has organizations firmly divided. And while an organization's location will determine whether they are required to disclose pay in their job postings, recent data shows that 16% of organizations disclosing wage data in their job postings report an increase in the number of applicants for those roles. As a result, organizations looking to overcome a shortage of available applicants should strongly consider whether disclosing salary data could help their recruiting efforts.
Reducing Remote Work Barriers
Across all industries people are expressing a strong desire to work remotely. In the nonprofit space, this preference may or may not be possible depending on the nature of work being performed. Where possible, organizations should strive to eliminate remote work barriers to allow employees the flexibility and work-life balance they desire as long as they can still serve their audience's needs effectively. This may mean taking palpable steps like equipping employees with better technology and apps to do their work efficiently, or impalpable steps like shifting the organization's culture to value remote work equally with in-person work. In many cases, it may just mean clearly communicating expectations so that employees know when they should be in the office (or the field) versus at home or another remote location.
For organizations that are still requiring work be done in the office, offering to compromise to at least a hybrid work arrangement can open up the door to far more candidates. Remote work is not only a concession that employers need to make today to attract candidates, but also a shrewd way to go after top talent. By allowing remote work nonprofits are not bound by geography in their search for applicants, which means they can recruit the best talent from anywhere, not just the talent that is available locally.
Going Digital
As part of the shift to remote work everything else is going digital as well – job postings, resume submissions, screenings, and interviews have all moved online. To find hiring success nonprofits must be everywhere their candidates are, which these days includes a variety of social media platforms, job posting boards, virtual communities, and interest groups. Recruiting efforts should be focused on not only posting jobs and waiting for candidates to apply, but also seeking out candidates that fit the needs of the role and the organization. Then, streamlining the hiring process by offering every part of the application process online allows candidates to apply from anywhere at any time, increasing the likelihood of finding a great match for the role.
Achieving seamless digital recruiting is one area where nonprofit recruiters can really prove their value because they have the tools and expertise needed to source quality candidates for key nonprofit roles (especially at the executive leadership level).
Seeking New Skills
With remote work and digital recruiting so prevalent, today's top nonprofit candidates require new skills. In fact, the most sought after nonprofit skills these days now include tech support, database administration, and online fundraising and marketing. With this in mind, the future of nonprofit recruiting may focus on going to these disciplines to find people (IT professionals, sysadmins, and digital marketers) who want to work in the nonprofit sector instead of going after seasoned nonprofit professionals that also possess this mix of skills. For organizations that are unsatisfied with their current candidate options, broadening their search scope to a broader range of career tracks may dig up some great candidates with the right skillset and a fresh new perspective.
Prioritizing Wellness
During the recruiting process nonprofits are looking for candidates with new skillsets that will benefit their organizations, but this is only one side of the equation. The other side of the equation is what candidates are looking for from an employer.
These days candidates want to work for organizations that they feel will prioritize their health and wellness. Savvy organizations understand why this is so important not only for recruiting purposes but also retention. As a resource on NGO hiring trends explains,
"More than a third of nonprofits (38%) said that they were facing serious challenges ensuring the mental health and well-being of their employees. Burnout is a major problem across all organizations. Staff is stretched thin, having to work longer hours and juggle more responsibilities than ever. Naturally, this creates tension, frustration and negative feelings that impact the workplace culture. Declining mental health is a significant factor in employee churn. If you want to attract and retain top talent, you need to create a culture that focuses on work-life balance, provides services and benefits that promote mental well-being, and creates a work environment that they grow in rather than stagnate."
Placing an intentional emphasis on employee well-being shows candidates (during the recruiting process) and employees (after being hired) that they matter to the organization. The result is improved hiring, better employee morale, and increased productivity, all of which benefit strategic revenue generation.
Bringing in Financial Leadership
Leaning on strong financial leadership is critical in combating today's ongoing hiring challenges. Well-informed financial leaders will advise on how to make smart hiring decisions like which areas of the organization to hire into, when to hire, and how much to pay new employees.
However, many nonprofit organizations do not have anyone in a true CFO-type role that can utilize salary benchmarking figures to balance new hire compensation against current employee wages. Often these activities fall to an Executive Director who may not have the financial acumen and resources needed to do them effectively, and almost certainly has other job functions that are more pressing to the day-to-day management of the organization. Not having a dedicated Financial Director means that a nonprofit will likely lack the context needed to make smart hiring decisions that align with effective cash flow management strategies.
This can result in either underwhelming offers to candidates (thereby reducing your likelihood of hiring success) or reduced satisfaction among existing employees (which can lead to turnover). Either way, a lack of strong financial leadership can thwart an organization's efforts to attract top talent and retain key employees. As a result, it is becoming more common for nonprofits to bring in fractional (part-time) financial leadership to consult on these types of topics.
At CFO Selections, we offer CFO services to nonprofit organizations that are looking for short-term consulting or ongoing part-time help. Our highly experienced team of CFOs has the breadth and depth of expertise needed to come alongside your organization and help them make well-informed financial decisions to get the right personnel in place. Contact us today to find out more!