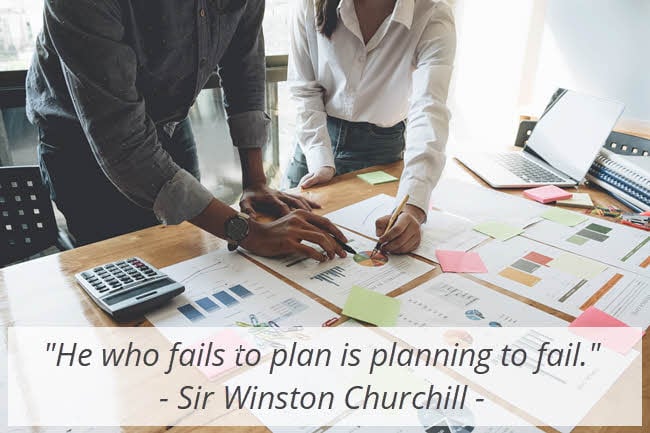 What now? One thing is certain, most businesses have been impacted and their 2021 results will differ significantly from previous budgets and forecasts.
Now is the time for serious planning and strategizing. Business owners and CEOs should be considering what reopening looks like in all markets in which they operate. Will your business return to normal operations or will there be significant changes needed? Involve your key leadership team and advisors in these planning sessions.
Cash is king!
Cash flow planning – It may be apparent, but this is a reminder to maintain, at a minimum, a rolling 13-week cash flow forecast and a longer-range forecast, 6-18 month, depending on your business. This is a good time to forecast multiple scenarios as there is much uncertainty in the marketplace, much of which is outside of our control. This should include a base case (most likely expected scenario), and at least two alternate scenarios that contemplate different potential actions and timing, including both upside and a downside forecast. This will help identify possible liquidity issues and resource constraints.
Have strategic decisions planned for each possible scenario so you can execute quickly in response to rapidly changing economic conditions, including restrictions imposed by state and local governments.
Monitor actual performance against your forecast models so you may adjust your strategy and execution as needed. And keep updating your forecast models as conditions change and new information becomes available.
Communicate
With your bankers. Make sure your bankers know how you're doing and what you're doing in response to current conditions, especially if you will have potential covenant compliance issues and/or additional liquidity requirements.
With vendors, especially those that will be paid slowly.
With employees and customers and all other stakeholders.
Conserve
Determine which vendors are critical to your day-to-day operations and pay them as timely as possible; which are important but can be paid slowly; which are not important going forward, will be paid when able.
Collect
Stay on top of your receivables. Monitor regularly, at least weekly, and proactively contact customers who are at risk of nonpayment.
PPP loan forgiveness
Know the rules and follow them closely; do not get swept up in the frenzy of "free money" and inadvertently break the law. The SBA and AICPA have issued guidance and a calculator.
Take the time to think strategically about the future of your business. Business leaders with a growth mindset will come out of this stronger; those with a fear mindset will not make it or come through in a weakened state.
A CFO's advice for what's next
My advice as a CFO is focused on scenario planning. Think "decision tree" as it relates to the timing and nature of reopening. In Washington State, there will be a four-phase approach, but no real guidance on the timing. There are going to be triggers:
When this happens, I do this.
The timing: What if this trigger occurs next month vs next year?
And the financial implications of a whole lot of permutations from that decision tree.
As an example…
I was talking with the CEO of a large event marketing company. They do events with 10,000 to 50,000 attendees. They have no idea when they will be able to do events again – and it will vary depending on location, globally. They have decisions to make around currently planned events – what is the drop-dead date to cancel or reschedule? They also have to plan for the future – what if events over 10,000 people are not permitted anywhere for two years? Can they survive? Do they need to change their business model or just wait for business to return? A business like this may end up having several different financial models to review as a management team and share with their lenders to address multiple scenarios related to external factors beyond their control.
From there...
Companies may find they have a broken or severely disrupted business model. If you own a fitness franchise, you have been closed for two months and do not know when you can reopen. Your customers are cancelling memberships at an alarming rate and buying peloton bikes and bench press machines. When gyms are allowed to reopen, will the rules be such that you cannot operate profitably – or with a restricted number of people (how do you even police that?); constant cleaning and sanitizing (how many more employees do you need for that?) For how long? Or you own a restaurant and in the best of times you were barely profitable, now that you have been closed for two months, the PPP funds are exhausted, and reopening is likely to include reduced occupancy. Is there an operating scenario that actually works?
So, the advice is –
Brainstorm, discuss with business leaders and advisors, play out all the reasonably likely scenarios then build financial models for each. Figure out what works and what does not. Put a plan in place to execute swiftly when the external factors shift and/or variables become known. Know what you are going to do and when you are going to do it based on changing conditions. It is a strange world for many businesses who know what to do but cannot right now because of legal restrictions. They need to get creative about the actions they can take – and plan for future actions as rules change and hopefully relax soon.
As you continue to plan, you will need to evaluate and forecast your cash flow. Get instant access to our free cash flow calculator here.
---
About the Author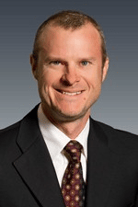 Jeff Dunn is a Partner with CFO Selections, serving as the Practice Manager for the Oregon & Southwest Washington region. Jeff has led the practice since establishing it in 2013. During that time, he has also served as an outsourced CFO to clients in the emerging tech space, manufacturing, distribution, digital media, and marketing industries.
Prior to joining CFO Selections, Jeff was the CFO of Getty Images, a global digital media company. During his tenure there he participated in numerous acquisitions, including taking Getty private in a PE backed transaction. Prior to joining Getty, Jeff was the VP of Finance for an ecommerce start-up, and in the Corporate Controller group at Tektronix. He began his career in Audit and Assurance at Deloitte.
As he leads the Oregon & SW Washington Practice, Jeff's extensive experience in business leadership, strategy, and finance has enabled him to quickly understand and assess each client's unique needs and develop strategies for the CFO Selections team to add value to each engagement.
Outside of CFO Selections, Jeff can be found in the mountains on a bike, on foot, or on skis. An accomplished mountain bike racer, Jeff volunteers his time and talent as Treasurer for a nonprofit trail advocacy group and leads beginner skills clinics and group mountain bike rides, sharing his passion and knowledge with others.