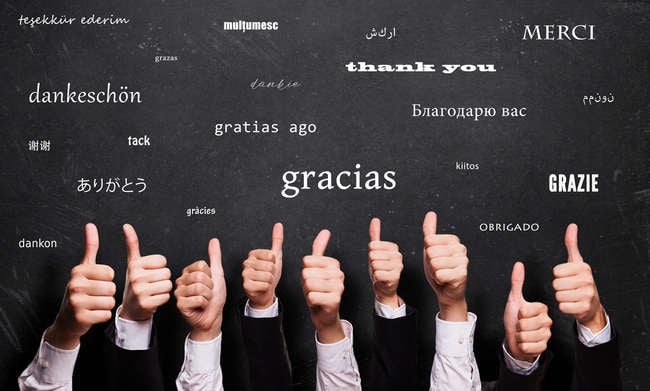 With Thanksgiving approaching, conversations and thoughts invariably turn to gratitude and thankfulness. We try to show our gratitude to the people in our personal lives and our own circumstances. However, do you do the same in your business life?
Readers may wonder why a space dedicated to CFOs and finance issues is taking the time to discuss a decidedly "soft skill." Why should people in business be mindful of expressing genuine gratitude?
Employee motivation comes from several sources – compensation, promotion, and benefits are the most popular. However, do not overlook the power of showing gratitude.
According to a survey by Glassdoor, 53% of employees stated they would stay longer at their position if they felt more appreciation from their manager.


Four out of five respondents (81%) said they are motivated to work harder when their manager shows appreciation for their work.


Conversely, only about 38% of the workers said they are motivated to work harder when their manager is too demanding and only 37% will work harder due to fear of losing their job. More recent statistics support this trend.
In tight job markets, a company culture that embraces gratitude could have a secret weapon to retain its team members.
A recent survey indicated that nearly $11 billion in lost productivity was the result of high employee turnover.


According to this report, 71% of American workers do not feel fully engaged in the workplace, while another 26% feel actively disengaged at work.
Increasing employee engagement through expressions of gratitude will help reverse these trends at your company.
"Feeling gratitude and not expressing it is like wrapping a present and not giving it." - William Arthur Ward
Customers who have a deeper connection and relationship to companies are more loyal and likely to remain with that company. With so many options in the marketplace, what differentiates your company from the rest? A recent Gartner survey found that 89% of businesses expect to compete primarily on customer experience and customer loyalty.
It is important to realize that loyalty between companies and their customers is a two-way street. A 2014 study by Kitewheel found that 73% of customers believed that loyalty programs should be a way for companies to show loyalty to their customers. Conversely, 66% of marketers believe that loyalty programs are a way for customers to show their loyalty to the companies! Is loyalty to your customers a two-way street?
Where to start? Make expressions of gratitude a regular part of your daily routine.
Gift cards, fancy dinners, or tickets to the Seahawks game are always welcome, but do not feel that expressions of gratitude must be tied to a specific dollar amount.


A hand-written thank-you note, an acknowledgment in a meeting or mention in a company communique are just as effective in conveying appreciation and gratitude as big-ticket items.
Sincere expressions of gratitude, when delivered consistently, promote a work environment where team members are productive, engaged and are more satisfied with their work situation. This is not only good for business; it is good for the individuals (including you) as well.
Here are 10 ways to engage and motivate employees (gratitude is among them):
(Thank you for reading this article.)
About the Author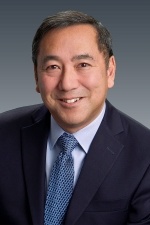 Larry Numata brings 30 years of accounting and financial management experience to the CFO Selections team. He has held numerous positions as Chief Financial Officer, Controller, Director of Accounting, Corporate Secretary, and Consultant. Most recently, he was the CFO for SECO Development Inc, a mixed-use real estate development company, and he has also been CFO of Computech Systems Corporation.
Larry graduated from the University of Washington with a Degree in Accounting and holds a CPA license in Washington. He is a member of the Washington Society of Certified Public Accountants and the American Institute of Certified Public Accountants and has held Board positions for Atlantic Steel Center and Municipal Golf of Seattle.
Infographic from Visually.