As the year draws to a close, unfortunately, we must bid farewell to some of our nearest and dearest colleagues and friends Tom Varga, Tom Broetje, and Larry Numata.
Each of these men has contributed to our firm in a unique way to power its success. Their contributions to the long-term evolution of our organization will invariably be missed because the years of experience they leave with are not going to be easy to replace.
So, while we selfishly wish they were not leaving, we wish them best in their retirement.
To honor their contributions to not only our firm, but the community at large, we would like to take some time to tell you how much they each mean to us. Please join us as we highlight the impact each of these accomplished men has made in their time with CFO Selections:
Tom Varga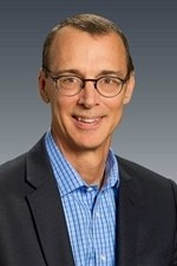 Tom Varga actually stepped away from his direct responsibilities with CFO Selections in the spring of 2020, but we were a bit remiss in highlighting this sooner because of the pandemic. During this time, he has continued to serve on the Executive Leadership board for The Valtas Group to guide nonprofit organizations through leadership transitions.
So, while his tenure with us ended last year, we would like to take the time to celebrate him now.
When starting CFO Selections Varga had a simple business model in mind. He assumed he could bring in a handful of CFOs to offer outsourced financial executive services and he would oversee them on a part-time basis. But anyone who knows Varga could have told you that this plan was never going to come to fruition because he does not give part of himself to anything. Of course, Varga jumped in headfirst and before long was not only involved in CFO Selections on a very full-time basis but was also expanding into adjacent business spaces to serve other audiences.
As a serial entrepreneur, Varga founded CFO Selections, and then followed that up with Accounting Solutions Partners (ASP) and The Valtas Group. That resume is crucial in understanding the wide-reaching impact he made on the Puget Sound region because not many people have founded that many successful businesses that are still going strong today. Embedded in that work, Varga was also instrumental in getting the CFO Selections Foundation established, which to date has gifted a little over $1M in grants to the community.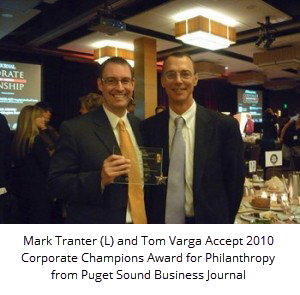 Key Takeaway: as the founder of CFO Selections his contributions cannot be underestimated or undersold – he is not only the reason for our being but also a big part of why the industry of outsourced financial leadership services exists in the first place.
Varga opened the door for countless finance professionals to reinvigorate their careers, putting their many years of expertise to good use.
Where do we think retirement will take Varga? If we had to make a prediction, we think he is probably done launching businesses, but he will likely stay active in philanthropy because he has a real heart for helping others. He will likely build more furniture and hike more trails and stay busy volunteering with the charities he is most passionate about.
Tom Broetje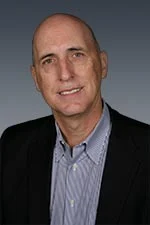 Tom Varga likes to use the following analogy when he talks about Tom Broetje's contributions to the industry and the firm:
"When it comes to outsourced fractional CFO services, Tom Broetje was the first to plow the road. But he didn't just plow the road. He paved it and put the streetlights in so I could come along and drive on it."
Key Takeaway: Broetje launched and pioneered the concept of the outsourced CFO here in the Pacific Northwest.
In the world of outsourced services in Puget Sound, both Toms are seminal in that space. While they had different ideas for the concept when starting out, both built up the industry.
Broetje originally had a concept that was small-business-oriented – offering back office work and then moving clients up the chain of financial services. And while this may seem like the slow road into town, he was extremely successful at it, so much so that when we acquired his company, many people started referring to CFO Selections by Broetje's old company name.
Regardless of what people called it, everyone here was thrilled to start a relationship with him and his firm. While we were evaluating the deal it was a clear fit, and the synergy that we experienced after closing the acquisition made it clear that joining forces was absolutely the right move.
Broetje is a consummate professional who brought keen insight and valuable perspective to every facet of the business, and at CFO Selections we are glad to have had him with us for so long. He has been with us for nine years since the acquisition but, unfortunately, our efforts at arm twisting him to stick around have finally run their course.
What do we think is next up for Broetje? We suspect he will travel with his wife who has been patiently waiting for him to step away from business.
Larry Numata
Larry Numata has been with CFO Selections since our early days. His 15-year contribution to the firm only continued to build the longer he stayed with us.
If you have ever worked with Larry, you know he is a rare breed. As a true generalist CFO, he covers an extremely wide range of verticals, making him indispensable to our organization. He has spent his time across innumerable industries, bringing a breadth of experience that is simply unmatched by most executive-level financial professionals.
Key Takeaway: Larry was one of the first to illustrate the idea that a tenured financial executive could close their career making countless contributions to a wide number of businesses.
But aside from his astounding experience, Larry brings an even greater asset to every engagement. He is incredibly professional and exceptionally competent, and he authentically brings a gracious thankfulness to all the work he does. CFO Selections Executive Manager, Kevin Briscoe, described Larry in this way: "Larry represents the finest in CFO talent that is tempered by exceptional operational and business judgment."
And while there may be no greater compliment, his former clients certainly had excellent things to say about him as well. Upon hearing that he was retiring they provided the following reviews:
"It takes a village to operate a successful business and to bring Larry in as a consultant was critical to our business growth. Larry was a great source of knowledge. He brought knowledge to us from all of his experience that we didn't necessarily have internally. That was priceless."
-Tim Bruce
Protingent, President
(has worked with Larry since 2011)
"Larry is a rare mix of quantitative and qualitative talent. He always made us comfortable with numbers and did it with grace."
-Tim Cavanaugh
Star Equity, Founder & CEO
(has worked with Larry since 2019)
"If I didn't have Larry in my professional life COVID would have been a disaster. He's such an asset, a mindful, generous leader. He left an impact on how we think and made it possible for our new CFO to enter with a fresh start. He set the tone and raised the bar."
-Joe Rosa
Director & CEO, Frye Art Museum
(has worked with Larry since 2020)
But the accolades do not end there. His clients further describe him as knowledgeable, bright, humble, calm, supportive, warm, kind, a great listener, and an all-around "rockstar."
What's next? We predict Larry will travel with wife and spend more time with his adorable grandchild.
Clearly, we have some big shoes that need to be filled now. If you are looking to join a dynamic team of highly experienced professionals leading some of today's top organizations, submit your resume for consideration.