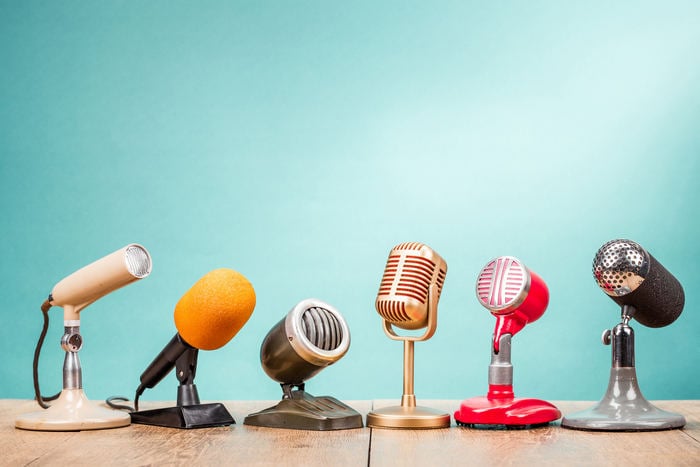 Alex de Soto has been a vital member of the CFO selections team for 14 years. Alex is a former Big-4 CPA and CFO who provides executive search services for owners and CEOs of Pacific Northwest-based companies looking for a CFO, VP Finance, or Controller.
He continues to lead the search practice of CFO Selections which provides talented senior finance leaders for interim, project, or part-time assignments.
CFO Selections continues to benefit from his 30 years as a Pacific Northwest-based business professional and his extensive network of business and finance leaders. Alex has worked with hundreds of CEOs and owners and interviewed thousands of CFOs. He has an exceptional understanding of the role of a CFO and the unique nature of what each CEO/owner needs in a CFO.
We recently sat down with Alex for a quick interview:

What surprised you the most over the last two years Alex?
Alex:
The biggest surprise for me was learning how I did not need to meet a potential CFO search client in-person to complete a CFO search successfully. Like many people, once the pandemic started, I had to adjust how I physically did some work and mentally adjust to some long-held beliefs.
For instance, I was adamant about not accepting and starting a new CFO retained search assignment without meeting the hiring manager in person. It could be at their office, a coffee shop, or a restaurant. I previously believed it was critical for me to physically meet the hiring manager to help assess the "intangible match" part of our CFO search work. In other words, working on finding candidates who would have that personal chemistry match with the CEO required an in-person meeting. Only then could I understand, "I know who you are and what you are seeking in your next CFO."
During the first month of the pandemic lockdown, I met with CEOs by phone or Zoom. After more than a decade of similar conversations with hundreds of CEOs, "seeing in-person" was not critical; It was listening.
The new "pandemic format" did not offer personal meet and greets opportunities. I used "visual sense" less and auditory more. Listening well became a priority. It didn't matter if they were a CEO/owner, a next-generation family business leader, or a CEO of a professional investor-backed company. Every person and company is unique, and in early 2020, when the pandemic started, I continued to listen to personal stories, their company's story, and what they needed in a CFO. Thus, when I was having a first phone or Zoom meeting with a CEO, the patterns remained. In my mind these patterns emerged: "You are a combination of some of the previous CEO's I have worked with plus you have something that is completely new to me." In totality, each person is unique, but after working with so many CEOs, I see consistent styles of behavior.
I realized I could get to know the prospective client because of the decades of experience in "getting to know a CEO" that "seeing" the CEO in person was not the most essential part of the conversation; it was listening.



How has remote work limited or empowered you?
Alex:
Though I learned that not meeting a CEO in person was not a hindrance in completing a CFO search, being 100% remote has made the work slightly less interesting. By that, I mean to say I have stayed in CFO recruiting for so many years because I like to see a business in action. I have always been fascinated to spot the similarities and differences of businesses; How they physically organize their office layout, the cleanliness or lack of cleanliness in a manufacturing facility, watching how employees interact (or don't interact). I like to see patterns and also like to ponder on the differences. We have been able to help all our clients in the pandemic hire a really strong CFO, but personally, it has not been as interesting for me to complete the work because I have not been able to visit client facilities.
…and what keeps you going Alex?
Alex:
This naturally is a big challenge. This inspired me to peel the onion layers to evaluate what is most important about my work. I remembered something I learned about myself at a young age. I felt a great sense of satisfaction when a person was describing an interest, and I was able to say, "Do you know this person?" or "have you heard of this organization or company?" When they replied, "No, I didn't. Thank you. I will contact them." I got a rush of energy and pride knowing I provided a piece of information that was new to them and useful. Twenty years ago, when I started helping a software company recruit employees during the dot-com era, I realized that recruiting was a way to satisfy this need to "connect" every day. A hiring manager needed an employee; another person needed a better job opportunity. Putting the two people together created that same energy I felt as a teenager when connecting the dots for a person trying to solve some issue for themselves.
Delving a bit deeper, I am a person with a thousand relationships. A brief snippet from CS Lewis describes my philosophy: "I give time and toil." I also read the Connectedness strength from Gallup StrengthsFinder. I genuinely believe in what that Connectedness strength describes – "Everything is connected, and I love to show people the connections." I show an interest in each person by doing something for them and don't require a deeper dive into their complexities.
AGAPE MEANS GIVING - But if we learn to love in an "agape" way, that will lessen our fears and anxieties. Agape focuses on giving, not getting. C.S. Lewis says, "Agape is all giving, not getting….Giving money is only one way of showing charity; to give time and toil is far better and (for most of us) harder."



What keeps you motivated? (Despite worrisome headlines and dramatic changes)
Alex:
I have a very strong sense of responsibility and accountability, along with a bit of competitive drive. Combine this with the phrase "you get what you pay for," – and it explains how I kept going during the last two years of worrisome headlines.
I did not grow up thinking I wanted a career in professional services. Still, once I started in public accounting after college, I found I liked being relied upon for having technical knowledge that would help people in their job and life. And knowing someone relied on me (my supervisor in a CPA firm or the client) meant I knew I must get the job done for their benefit. And yes, I did like the positive comments that came from a "thank you" or a "you did that faster than most people" or a "wow, you spotted something no one else has." These comments helped feed the competitor in me; I appreciated knowing I excelled and delivered results better than others.
Fast forward to 2020 and 2021; I lead executive retained searches to help a company get a new CFO. A retained search is a service where the client pays throughout the work, with about 1/3 upfront. We are getting paid to perform a service as we perform the service. And it is a service that requires very specific knowledge, in this case, understanding the role of a CFO. I like the acknowledgment for my specific technical expertise, and we are paid to use that knowledge. Every day, regardless of the headlines, I know that someone has entrusted us with their money to help them solve a critical need. This trust is fuel to provide that service. Therefore, I must ensure that I am thinking about the needs of our retained search clients every day.
Also – look at the Achiever strength report. It is just who I am; I can't help myself; I have to do productive activities every day.



What is a common myth about your job or field of expertise?
Alex:
"I know all the CFOs who are unemployed" is a common myth.
A common inquiry by a CEO: "Do I know a CFO with a particular skill set and who is unemployed… and could they start working almost immediately?" This is because I have been known as a PNW based CFO recruiter for almost 14 years. However, that recruiting work has been as a retained recruiter for positions throughout the PNW. A retained recruiter is typically engaged for a very specific reason (can include a long list of required experience – the size of company, industry, stage of career) for a position anywhere in the PNW. Thus, I talk with hundreds of different CFOs every year, each time it is for a specific industry and location in the PNW. Most of the CFOs who are employed, we target for their specific expertise. Yes, I regularly get introduced to a CFO in transition, but not every unemployed CFO in the PNW that we encounter in a given year.
Yes, there have been times I have pulled a rabbit out of the hat and said, "Yes, I do know of a CFO who is not employed with that exact experience you are looking for," but not often.



What is the most common question a CFO candidate asks?
Alex:
Regardless of the size of the company, type of industry, is it a brand name employer or a company that is unknown? The most common question asked by a CFO candidate is:
"Why is the position available?"
Why is this question asked so frequently? I will answer in the context from the lens of a CFO. A CFO is an analytically oriented person who is thinking of the future. Their accounting training is always spent in the past (closing last month's financial statements). Thus, the CFO is always looking backward and forward to make decisions under their area of responsibility. A CFO is also high-risk management-oriented and usually works to reduce risk. It is natural to want to know – "What happened to the last person in the position?" Or if this is a new position, why now? What happened to make this CFO position needed. The candidate needs to hear the history to project the future. Just like they do in their CFO job – what are the historical financial results, and given what I know about the present, what do I forecast/project the future to be? And if the past was not so rosy, what can I do to make it a better future – i.e., manage the risk.



What are your favorite articles?
Alex:
My favorite article has the worst headline as a CFO recruiter. But it is my favorite article because many people believe they need a CFO, but they don't understand the role. And once I spend time with the CEO, the answer is they don't need a CFO many times. Or they do need a CFO, but they were not defining the need correctly as they did not clearly understand what a business needs from both an accounting and finance standpoint.
Your Business May Not Need a CFO
by Dave Saporta
https://www.cfoselections.com/perspective/your-business-may-not-need-a-cfo
Another favorite is one that I wrote. It is a favorite because most people don't realize what happened in the accounting profession from 1998 to 2008 when a significant drop in accounting degrees occurred. By not knowing this, they are naturally surprised when I talk about the "shortage" of a particular age group of accounting professionals and why the "younger generation" costs way more than the older generation—the fundamental law of supply and demand in play.
Too Few or Too Many CFOs?
by Alex de Soto
https://www.cfoselections.com/perspective/too-few-or-too-many-cfos
Thank you Alex, for your openness and insights. We look forward to the next 14 years with you on the team. If you are interested in connecting with Alex, contact him here, or via LinkedIn.
About Alex de Soto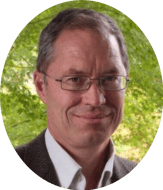 Alex de Soto anchors the CFO Selections search practice. He brings over 25 years of experience in accounting, finance, human resources, and executive search to his role as the search team leader.
Since 2008, he has spent most of his time helping CEOs and CFOs of Pacific Northwest-based companies find that unique match they seek for a CFO or Controller.