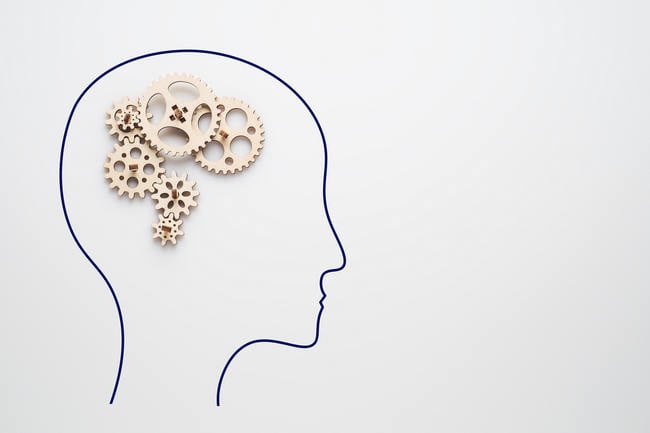 To answer a question we receive frequently, we turned to our team of CFOs for their insights. We received plenty of feedback about whether a company needs a CFO with industry experience from the CFO Selections team. The depth and diversity of experience in the CFO Selections team again proves to be an excellent resource.
Read a sample of perspectives from CFOs who have decades of experience: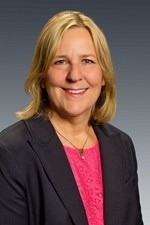 In general, I think the most effective CFOs have related industry experience. Why? Because a CFO should be a strategic partner with the C-level team, and that requires broad knowledge of the industry plus understanding of the specific financial position of the company. I have found that takes anywhere from 6 to 12 months to begin to be effective as a CFO when new to an industry. In the meantime, a CFO adds strong financial leadership skills to any organization, for which there are often immediate needs.
That being said, at least three factors mitigate the need for specific industry experience.
A good CFO can gain industry knowledge from many sources, not just actual work experience. If an organization has an experienced leadership team, their collective knowledge can fill the gap while the CFO gets up to speed on the nuances of a particular business. Or existing CPA firms, banking partners and other business relationships can provide industry perspective.
There can be a benefit from the new and fresh perspective of an outside CFO who has seen many different types of businesses. Generally, the accounting and finance elements of a business have a lot in common with each other, regardless of the industry. And best practices are desirable in all businesses, with the differences being driven more by the organization's staffing resources and reporting requirements than a particular industry.
Many organizations have more hands-on CFOs with a small management team and less complex business models. In these cases, industry knowledge is less important than solid financial experience.
My opinion is "no" (most the time). The reason for the "most the time" reference is that certain industries, aerospace for example, there are nuances that take some time to overcome. But, if you have been involved in manufacturing and understand not only financial audits but quality system audits and other guidelines to be followed, then the specific industry within the manufacturing sector may not be as necessary. As a CFO, I try to be sure that I understand not only all financial obligations of the company but all obligations of the company, especially when they can create a financial liability.
I also form my opinion from my experiences. My career has spanned many industries including; timber, fishing, aerospace, fuel/oil distribution, shipping/trucking, non-profit, juice manufacturing through grocery distribution, restaurant, other retail, apparel manufacturing and distribution (high-end retail), cabinet manufacturing, packaging manufacturing and distribution, and health care translation, to name a few!!! But I never once felt I was not the right person for the job.
A CFO should be able to take on anything that comes their way. A CFO does not need to know every answer, but they should know how to get answers and implement solutions!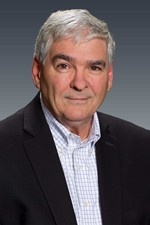 An interesting question. I do not believe a CFO needs to have specific industry experience in order to be effective. They do need to have good instincts as to general business operations and how cash flow affects any business. It is the flow of cash that keeps a business alive whether it comes from sales or other funding sources. I don't care if it is a non-profit, for profit, manufacturing, service business or the government, the lifeblood of any business operation is cash.
I have found over the years that if a CFO asks the right questions of the managers responsible for the day to day operations of the business, the CFO can effectively put together an accurate projection of what the current and future operations will be like, and what resources are required for its continued operations. It then comes down to execution and a CFO can rely on the individuals within the company to assist him or her, or nowadays it, with the implementation.
It depends on what is meant when talking about industry.
If you define "industry" between Non-Profit, Retail, Distribution, Manufacturing, Technology: then "Yes" it does make a difference and your CFO should be from that industry. There are many nuances within this definition of industry that would make a CFO more or less valuable. System needs also vary between these industries.
If you take the definition of industry to divide, let's say, Manufacturing between food processing, aerospace etc., then I would say industry experience is not that important. All manufacturing has the same dynamics of costing, inventory, labor efficiency, overhead absorption that is very transferable between manufacturing companies. Manufacturing has the same system needs as well.
A CFO from your industry (for both definitions) is able to get up to speed faster and their analytical skills match the potential problems more closely.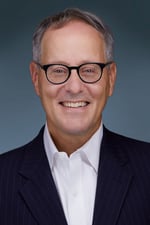 it's a question I often get, from both prospective clients and referral sources looking to hire a consulting CFO. Put differently, "Do I need a consulting CFO with industry experience" could also be "Does my client really need a CFO with industry experience?"
My thoughts, which generally apply to consulting and full-time roles:
Many CFO projects don't require a CFO with specific industry experience. The ability to collaborate with outside advisors, lead company employees and advise business owners are industry agnostic. They often represent the skills that a company is most lacking and which a consulting CFO can bring.
Companies can often benefit from a CFO that does not have direct industry experience. The ability to think differently and bring learnings to mature industries can provide significant value. E.g., bring for-profit experience to a not-for-profit firm to maximize the mission, just don't call results "profit."
Specialized situations may require a CFO with industry experience. Examples include biotech and not-for-profit, where specialized revenue models and funding are quite unique.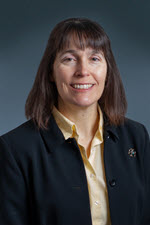 Everybody likely answers with "it depends." It depends on how you define industry, which experience, what the CFO's role will be.
I would lean more toward the 'no' side.
If the CFO is the person who analyzes the results of operations, looks for trends, and asks questions, then they need to be a person with those skills -- it doesn't matter what the underlying data is about.
It is the same with setting policies, monitoring compliance, teamwork, leadership, ability to frame choices to enable good decision-making -- all are transferable.
I would say on the non-profit side, there are some "special" accounting rules. If you call nonprofit an industry, then yes, experience is helpful. But my recent clients, in which I filled a CFO role, have been health care and arts organizations, which I did not have experience with, and the engagements went well.
Company owners and CEOs can be reluctant to pay for the consultant to learn about their organization. Perhaps the call for experience comes from company leaders who think it would be cheaper and faster if the CFO filling the role has done their exact thing before.
I think back to some tech projects I was involved in, where the consultants add "discovery" time to their proposals – they blatantly proposed the client needed to pay for their time to learn enough about the business to make a reasonable recommendation for change.
But there are so many other variables than whether a CFO has specific industry experience.
The answer to this question may vary depending on whether the goal is a hiring a permanent CFO or a consultant as an interim/part time CFO.
Generally, it is always helpful to have industry experience, as it cuts the learning curve and ensures a greater understanding of strategic matters.
For consulting purposes, the premium for industry experience may be less so. This may be the case if the consulting focus is more GAAP focused than not. For a hire, the premium for industry experience goes up given the greater depth of involvement required of the CFO in the business. I believe most C-level peers would expect a common industry understanding coming in the door.
There may be an exception for industry experience given a hire. However, that exception may be remote in nature. An example may be a CFO candidate with such overwhelming general experience that the industry experience may actually be secondary in nature. I generally think the risk management considerations will tilt toward industry experience, particularly in the case of a hire.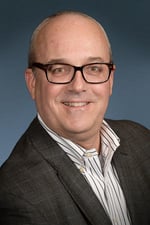 I guess "sometimes" would be my general answer. For most engagements I would think a generalist with more experience would be more valuable than a specialist with less experience and very domain specific knowledge. On the other hand, some areas such as biotech, or hospital management have a strong preference for a CFO with industry experience, due to the unusual nature of the fund raising, cash-flow, billing, etc. I am sure there are some industries where domain knowledge is more important than general business knowledge, but I have never found myself in a role where my lack of domain specific knowledge couldn't be cured through learning the business while providing value in the areas not dependent on domain specific knowledge
My observations are based on working in a wide range of industries and business models, and in my experience, most skills apply across companies. I have been a CFO in the following areas: hospitality, real estate development, financial services, international electronic equipment manufacturing with both distributor and direct to retailer sales channels, large custom order stadium speaker manufacturing, wholesale distribution of thousands of SKU's to small businesses, violin and guitar manufacturing, co-founder of an internet marketplace, co-founder of telemarketing internet ad sales company, artificial intelligence providing marketing services to enterprise clients, spin out from UW medicine- a medical instrument to detect toxicity in pharma research, capex driven printing company providing web to print wholesale services, staffing services.
I believe the answer is mostly no with the exceptions being industries with very specific regulatory and complex accounting requirements.
An example would be the oil/gas and mining industries where I do believe industry experience is beneficial in the success of the position. Healthcare could also fall in this area if the role relates to being a high level finance executive at a larger healthcare organization.
Otherwise, I do not believe it is as critical as having the core skills necessary to manage an accounting and finance team along with providing data and guidance in key business decisions. I have used this example with both accounting systems and industry experience:
Whether you drive a Honda or Toyota, there are differences but the primary objective and functions are pretty much the same it just takes a little work to understand the specifics of where everything is and how it works.
Debits are debits and credit are credits and with the new generation of accounting systems some of the back-office accounting is becoming more automated but what is key is the ability to lead, provide accurate and reliable information and participate in making good business decisions. Sometimes having experiences outside the industry provides both new perspectives and ideas. To be honest, the basics of most industries are not that difficult to understand if a person is willing to listen and learn. I would much rather have an insightful decision maker than a person who follows the industry crowd and takes the easiest most straightforward path as this is not always the best choice for the long-term success of the business.
Tom Broetje –
"Possibly", but not required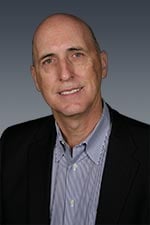 It depends… There are some industries that absolutely need a CFO with industry experience. Manufacturing, healthcare, hotels and heavily regulated industries are some that come to mind that need industry expertise. However, in the majority of businesses an experienced CFO can flex to other industries and can be very successful. Tom Rieke is a good example. He took on an assignment when he had no mortuary expertise, but it ended up being a very successful assignment. In that case his lack of direct expertise ended up being a benefit, since he was not constrained by standard industry practices. He was able to examine what accounting was doing through different lenses and identified more efficient ways to get the job done. It was also enriching to Tom as he got to learn about a new industry.
It is always helpful to have direct industry experience when selling a new client. But if we did not have someone with direct experience, we can usually be helpful to a business with a strong CFO who will understand how to get up to speed on the industry.
Patrick Williams –
"Yes", can be extremely helpful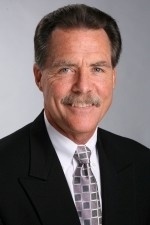 Industry experience is extremely helpful in adding "color" to an engagement. It allows the CFO to have an impact on non-financial/accounting business questions i.e. marketing; operations etc. It is extremely helpful for this reason in a startup situation where there is very little infrastructure and history. For more mature business's it less valuable as a lot of this work has been already learned.
The next level is how specific does the "industry experience" need to be. Many time owners are looking for experience with "their" specific product. I believe this is nice, but a total overkill. Whether it is in manufacturing; retail; or distribution, in most cases the product is immaterial to the CFO's job.
In summary, while the closer one gets to having specific industry experience, the more the CFO can assist the company immediately in non-financial decision making processes, however a seasoned CFO who has a retail; non-profit; or manufacturing background should be able to come up to speed very quickly and many times provide a fresh perspective from outside the industry.
Georg Langer –
"Yes", they have an advantage
My take is that CFOs are largely mercenaries. We work with numbers within certain parameters. The end product can be defined by the parameters. A CFO needs to understand how the parameters work to do relevant forecasting and understand what to focus on, etc.
Of course, someone from a certain industry will have a quicker grasp of how things work:
If you are not familiar with the percent of complete revenue recognition, it will take a little to grasp the nuances.
Manufacturing companies require a different mindset than a services company.
Non-profit operates differently from for-profit.
Someone who has an interest in the industry will have some advantage over someone who doesn't and someone from a related industry may bring proven processes.
Conversely, sometimes it's not a bad idea to have someone with an outside view to question methodologies and bring a fresh set of eyes to the "this is how we do things here" mindset.
For me personally, it may be more important whether a CFO is forward looking vs. backward looking; process oriented vs. people oriented; try something new vs. stick with the proven; big picture vs. detail; etc.
I can see it both ways.
A CFO with industry experience can hit the ground running and knows a lot about a company's business before they arrive.
A CFO that has other experience will be able to look at the industry and company business with a fresh perspective which can also offer valuable insight to apply to a new opportunity.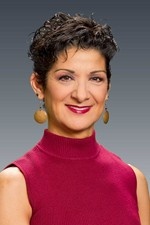 I think it depends on the engagement.
For instance, I'm not usually a not-for-profit person. When I was asked about doing the interim CFO at a non-profit, I was concerned because that had not been my usual field of expertise.
However, my time is spent on coaching the accounting staff and facilitating their work to get the tasks done, something I have well suited to.
If I were supposed to actually get in deeper "do the accounting", I would NOT be a good fit since I don't know MIP software (the typical not-for-profit accounting package) nor the specifics of posting items in accordance with the rules for not-for-profit accounting.
Other industries, such as construction or manufacturing should have a CFO who knows how to do percent-complete and inventory costing.
There are rules about revenue recognition, which we see a lot of in the tech sector and with SAS clients. You need to know these rules to properly service your client in the aspects of accounting.
I also believe you can teach your accounting staff the specifics of the industry accounting rules, but the CFO should already know them. After all, the CFO is the person who reviews the results of how the accounting is done, so they should know the rules and correct procedures.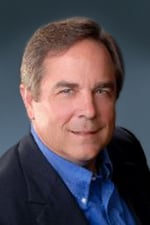 This is a common question I have been presented with in the past. I tend to think of it along two threads.
Certain financial functions in specialized Industries "Do" require industry knowledge to be of value. An example is in the Regulated Utility Industry. If the utility requires financial assistance that impacts rate making or rate design, it would be imperative the individual have deep knowledge in these specialized areas.
If a company needs assistance in Administrative and Finance functions that don't require the specialized knowledge then, industry experience is not necessary.
In fact, if the Company is in need of efficiency and workflow redesign, I would highly recommend that the Company NOT have an individual out of the industry. Having transformational change experience across multiple industries is of much greater value in providing and drawing upon a wide set of experiences.
I think the Company would benefit by having an individual not in their industry to pass time over best practices from other industries.
Bruce Frazier - "
Yes", for special industries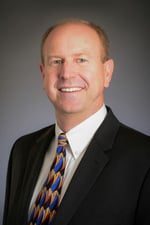 It depends on the status and nature of the company.
If they just need help to get standard accounting jump started, some training, and other special needs then probably the industry specific training isn't going to be a large benefit.
There are always unusual things like pool accounting (for agriculture) or the one construction job that I did. I think those particular jobs would benefit greatly from a person with industry specific experience. I am sure there are other industries that might need more experience.
There is no question that there is value to having industry experience. It is always a plus, but it should not be a requirement. There are too many other needs, unique to each organization, which may be more important than industry experience, depending on the situation. I think it is important for both the firm and the CFO candidate to be able to decipher those relevant skills and experiences brought by the candidate, to be able to assess whether industry experience is a top priority or not.
If all other qualifications are equal, then industry experience is definitely a valid differentiator. However, it is usually not the sole or primary determinant - it depends on the circumstances. Sometimes it is important, sometimes not, but it is usually not the top criteria for selecting a candidate.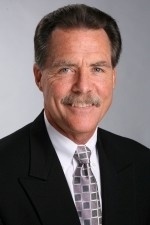 I can certainly understand a CEO or decision maker's desire to engage or hire someone with specific industry experience, as the assumption is that person will pick up things faster or understand their business better.
I also believe that having someone NOT from the industry offers a fresh or different perspective as to how the business operates or could be operating at a higher level by reviewing, asking, and discussing questions on practices that have become the "way we do things".
Having a new voice in that discussion can be beneficial with a CFO whom has broader experience in other industries, bringing a more diversified "tool kit" of best practices and solutions to the company, mentoring and effecting change at the company to become a better form of itself, or the opportunity to become more successful.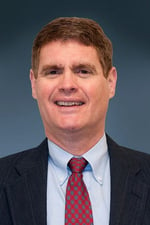 I believe that the primary difference between a true CFO and any other financial management title is that the CFO is responsible for helping run the company rather than run the accounting for the company.
In this distinction are implications that a true CFO is responsible for understanding the marketplace in the industry(ies) the company operates.
The answer to whether the CFO must have industry experience depends upon the complexity of the industry, whether the CFO can access people in the industry and how much time the business can afford to spend exposing the CFO to the new industry.
If your board members, investors, lenders and bankers are only going to listen to someone who already knows the lingo, then a business needs a CFO with specific industry experience.
If, however, the business believes and accepts the CFO and willing to allow for time to learn the industry, then the answer is dependent upon how open the CFO is to new ideas and how quickly the CFO can get up to operational effectiveness.
Shauna Deacon –
"Dependent" on organization and magnitude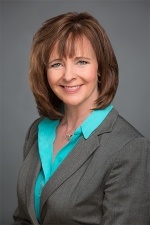 From my perspective, the answer to the question is dependent on the need of the organization and magnitude of the problem being solved.
All accounting systems have the same basic functionality, so I don't believe system knowledge should be an obstacle; though, a lack of systems where design is needed is not necessarily in everyone's skillset.
I know and appreciate how CFO Selections is thorough in their screening process and ensures competent consultants with diverse skills who can understand the nuances of different industries quickly. We are a team of CFOs who have a "thirst for knowledge" and resources to get answers to unknowns quickly, efficiently, and not waste time. We also know when not to put our hat in the ring if the learning curve would be too steep.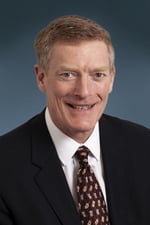 It all depends on the industry and the expertise that the firm is seeking in the CFO.
In many cases industry knowledge would be irrelevant, 'it's just math.' In other cases, unique reporting/accounting/tax situations, competitive dynamics or operational reach might favor some knowledge history.
On the other side, strategic analysis, funding, operational reviews and M&A efforts are usually industry knowledge agnostic.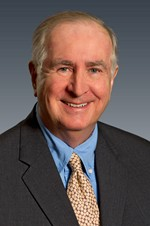 My thoughts are that whether or not specific industry experience is necessary depends on the skills needed by the organization and the particular industry. For instance, I think banking requires a CFO with specific industry experience. Otherwise, I think that deep skills and experience can overcome a lot of issues.
For example, I had never worked in a medical practice and the CEO was uncertain about whether I was the best fit, but within two weeks of working as an interim CFO, he wanted to hire me. Overall, I think that specific industry experience should be a tie breaker and is a plus but too many organizations are so focused on industry experience that they overlook or do not give enough consideration to needed skills.
Jeff Dunn –
"I recommend a book on the topic"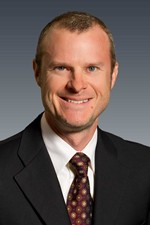 The book "The Range" is very relevant to this topic.
I know most will agree the answer is "It depends."
Different circumstances require different levels of expertise.
---
There is no rule-of-thumb or standard answer to the question "Do you need a CFO with specific industry experience?" The perspectives offered above do emphasize how important it is to understand the requirements of each company adding (or replacing) a CFO to their organization. The most critical factor may be the initial conversation and assessment to ensure the CFO role is filled with someone who offers the right skill sets based on experience AND brings a fresh viewpoint.
This might be a question you have. If you would like to follow-up with an answer more specific to your organization, we welcome your contact.