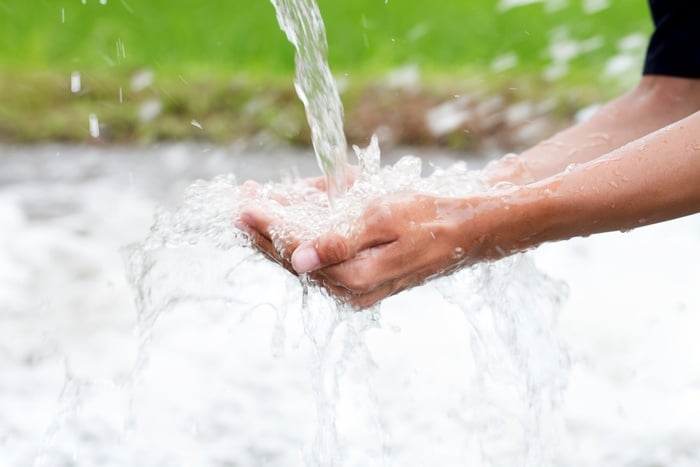 We are privileged to provide our clients with the best finance experts in the region. Not only are they experts in the field, they are also authentic, caring and generous people. We want to honor them by giving you the opportunity to get to know them a bit better.
Our firm is well known for our philanthropic contributions to our communities. One of our core values centers on philanthropy.
Even small companies have an obligation to re-invest in the communities where they earn their living,"
- Tom Varga, CFO Selections Founder
What you may not know is how our team goes even further by giving of their own time and talent after hours. The stories of their causes are below.
---
Charlotte is a champion for World Vision:
"I've always been interested in health and wellness issues in the developing world. No matter where you go, a foundation of any health effort has to be clean water. Without it, no effort to fight illness can succeed.

Despite progress over the past century, thousands of children still die each day due to water-related illness. And long daily trips for water keep children, most often girls, out of school. This all helps to continue the generational cycle of poverty and has a huge negative impact on communities and families.

World Vision, headquartered locally in Federal Way, is the largest non-governmental provider of water in the developing world, reaching one new person with clean water every 10 seconds. On average, they can provide long-lasting sources of clean water for one person for $50. I'm training now, and in June, I'll be joining hundreds of others as part of Team World Vision in Seattle to run or walk (I'm walking) in the Seattle Rock and Roll Marathon. As a group, we're helping to spread the word about the shortage of clean water in Africa."
---
I have been working with the Critical Practices for several years. Although not a Non-profit, it is a benefit corp. Critical Practices has developed a low cost, low maintenance composting toilet suitable for developing countries. It requires no water or electricity, and the output is a usable compost/fertilizer. Not only does it provide an affordable sanitation system but provides the user with a valuable output. It is very suitable for a rural environment where a self-generated fertilizer has value. For urban users, the output is dried and lightweight, reducing the cost of collection and disposal as well as providing the collection entity a usable product for sale.

As a frequent traveler, I am encouraged by their work to reduce disease, improve public health and solve the global sanitation crisis."
---
Kurt's passion is centered on education and training for children, which in turn leads to stronger families and communities.

For the past 20 years, Kurt has provided his time talent and treasure to the Bear Creek School. With 17 years on the Board, he continues his dedication to its success. Also, he's active in Marriage Mentorship through the University Presbyterian Church, mentoring young couples to help them build strong families.
---
Kevin's philanthropic work is with The Linehan Institute and Behavioral Tech. 'DBT saves lives' 'It's a brand new start and gives hope that change is possible' 'Freedom from the emotional storm' These are just some of the comments from those who've benefited from The Linehan Institute's work.

Kevin says, "Helping the real heroes of Linehan Institute be more successful in their work of serving the most complex mentally ill individuals… it's reward in itself. The direct work is some of the most meaningful I've ever done because it impacts people's lives in a transformational way."
---
Bill supports a variety of causes to help children succeed in life.

For Kindering, Bill is the Board Treasurer, chair of the Finance and member of the Executive and Investments Committees.

"I am passionate about Kindering because they make such a huge difference in the lives of thousands of kids each year who are born with a neurodevelopmental disorder. Kindering has an amazing track record of getting kids in the birth-to-three age range on track with neurotypical kids, enabling them to live healthy and productive lives."

At St. Madeleine Sophie Catholic school Bill was on the founding committee and has served as a member of its governing School Commission for 10+ years.

"I am passionate about SMS School because they personalize their curriculum to enable the education of kids in a wide variety of skills, learning styles, and disabilities. This is very unusual for private schools. SMS has been nationally recognized as an excellent Catholic school, in part due to its strengths in educating lots of different types of kids."
---
My passion is animals and helping those that can't help themselves or have a voice of their own.

I have a cat that has Feline Immunotherapy Virus and is a prefect sweet little girl, so I am an advocate for adopting cats with special needs instead of just putting them down.

I support several nonprofits dedicated to animal welfare, in a variety of ways.
Purrfect Pals, in Arlington – including sponsoring cats in the special needs areas
Best Friends Society in Utah
Pasado's Safe Haven in Monroe, WA
And, every time I get to vacation in Hawaii I spend a day volunteering at the Lanai Cat Sanctuary.
---
For twenty years, Eric has volunteered at the Champions Centre located in both Tacoma & Bellevue. Their mission is to help people 'move lives forward'.

Eric truly enjoys getting alongside folks who are in difficult seasons in their lives and then help lead them to higher ground. He has always enjoyed encouraging other people and being a catalyst in their world as needed."
---
As you can see, the members of our team have a wide variety of interests. Although their expertise and daily focus are on finance and accounting, they are passionate about making an impact in the community. We hope you have enjoyed this peek behind the numbers for our team. We are honored to call them our colleagues and proud to support their causes.